Plastic injection moulding UK
About Us
We love to do help our clients get excellent results for their business. And we do it with a passion. We are here to help offer the best solution to solve your plastic production needs.
We have taken care of our clients throughout the years. In return, they have helped us to become the leading UK company in our industry. We strive to offer valuable services that are high quality and competitively priced. Get to know us better!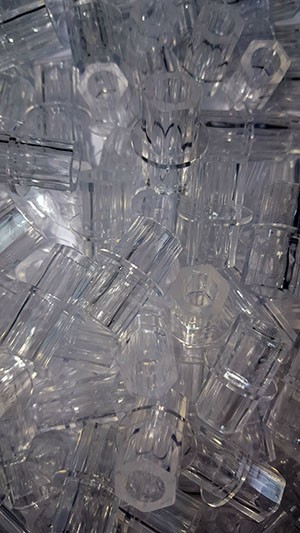 Who Are We?
Connexions Plastics Ltd is a family-owned and privately held business in the UK. We have been working in the industry for over 25 years.
We specialise in offering plastic injection moulding services for businesses throughout in the UK. We provide in-house design, prototyping, tooling and plastic manufacturing. All of our work is bespoke so that we can meet the specific requirements of our diverse clients.
We operate within a purpose-designed building for manufacturing. This includes space for assembling processes, with an adjacent huge warehouse and store.
We make use of the latest technology which is combined with our expertise. We have just added new high-end machines to our portfolios. These include:
We use these top-of-the-range machines to make every plastic injection moulding process simple, fast and easy.
Since the first day of this business, we have remained focused on the customers. We continue to provide our clients with the highest quality services at the very best prices.
We are focused on each part of the process and offer exceptional attention to detail. We ensure that everything is processed correctly to get the best result for you.
Our Leicestershire location in means that we are well-placed to support local industries. This includes high-tech companies that are based in Birmingham, Nottingham, Leicester, Peterborough, Northampton, Cambridge and Milton Keynes.
After 25 years of providing this high level of quality, we are proud to say that most clients still rely on us. This makes us their choice of partner in plastic manufacturing.
Thousands of diverse customers all over the UK take advantage of our services. These customers are searching for a great value moulding solution. This can be applied to electrical parts, construction requirements, plumbing needs and others.
We always manage to meet any of our customer requirements. We produce wide arrays of plastic materials at a very competitive service rate. This does not mean that we forget to give attention to every detail for an excellent finish.
We Believe in Short-Term Delivery
A short-term time for delivery makes our services efficient and productive. Many businesses find that we become more and more significant when it comes to fulfilling their needs. This makes us leaders in the modern manufacturing process.
We can complete this with the professional assistance of our efficient team. Working together with our state-of-the-art facilities, we have reduced the production time. Yet we still maintain the highest standards for the products we produce.
---
This is what makes us understand that your business or project is valuable than ever. Thus, with Connexions Plastics Ltd, everything is done in a professional and easy to understand way. Call us today to on 01455 841 182 to discover more!